By supporting conservation grazing on the Pebblebed Heaths you are actively caring for this special landscape.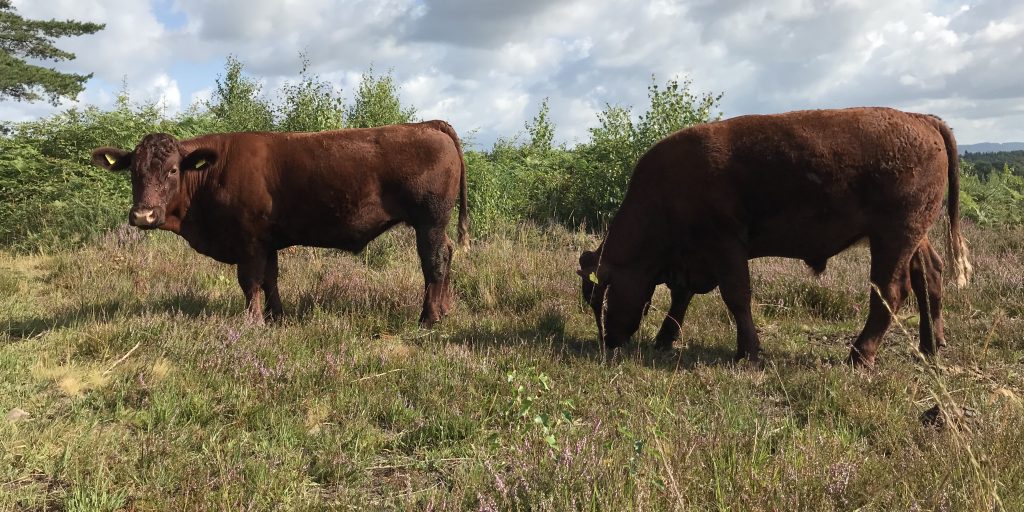 The Pebblebed Heaths is the largest block of lowland heath remaining in Devon and one of the most important conservation sites in Europe. It is  home to an array of rare and iconic wildlife. Livestock grazing has been happening for thousands of years and is important for retaining the heaths unique open character, creating the ideal conditions for rare and special wildlife such as Dartford warbler, nightjar and silver studded blue butterflies. These particular cattle have been grazing on Dalditch Plantation and play a key role in the restoration of this former conifer plantation back to heathland. To learn more about the benefits of conservation grazing on heathland please see our management section here.
The cattle, Devon born and bred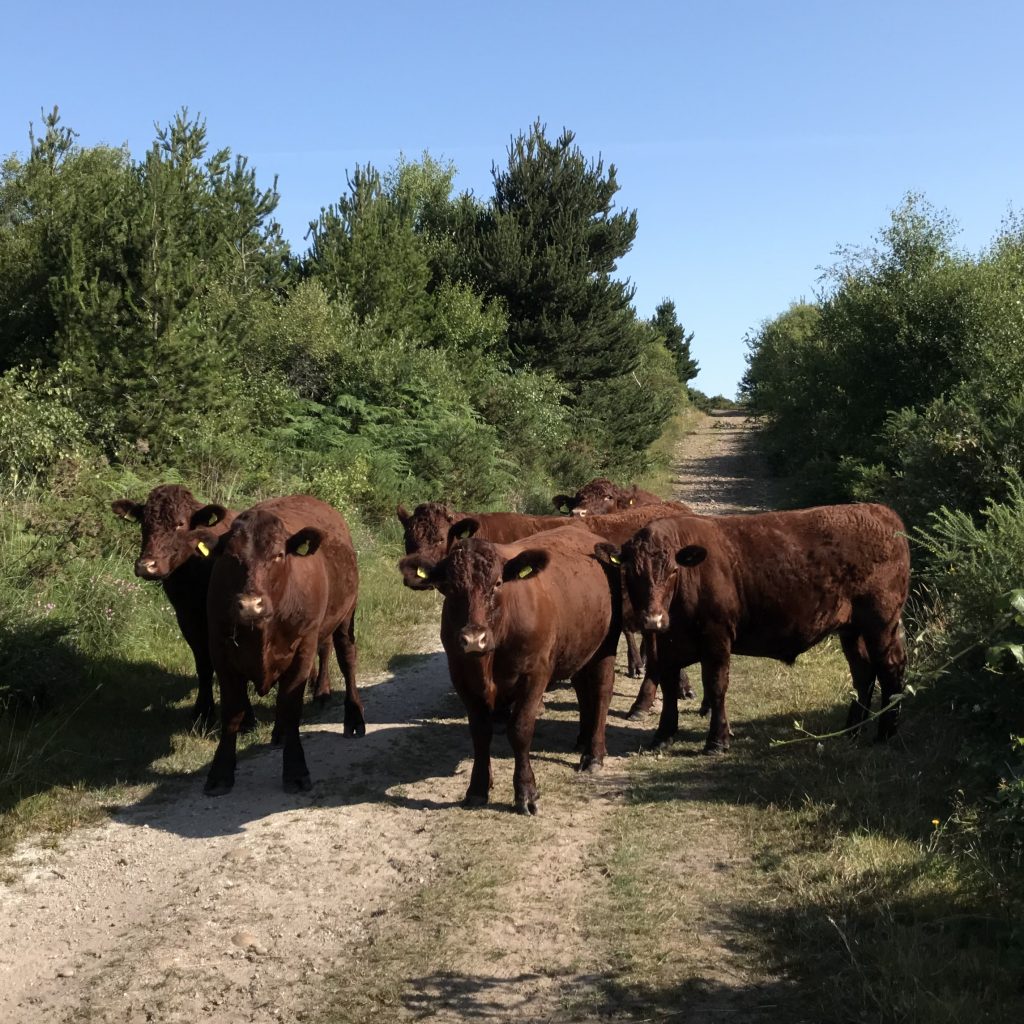 We are now able to graze 300 hectares of the heathland that we manage, more than ever before. As a native breed the Red Devon are hardy cattle that are well suited to this habitat and feel at home on the heath.  The cattle enjoy a stress free summer roaming the heath with an enviable view. The cattle are checked daily to make sure they are happy and healthy but otherwise are left to carry out the all important task of grazing the heathland plants.
These cattle have been sourced from the award winning Priorton Barton heard in Crediton, a well established heard which is part of the SAC Premium Cattle Health Scheme. Before arriving on the heath they spent most of the year grazing the fields while in the winter were fed hay and bedded on straw harvested from the farms fields. 
Premium beef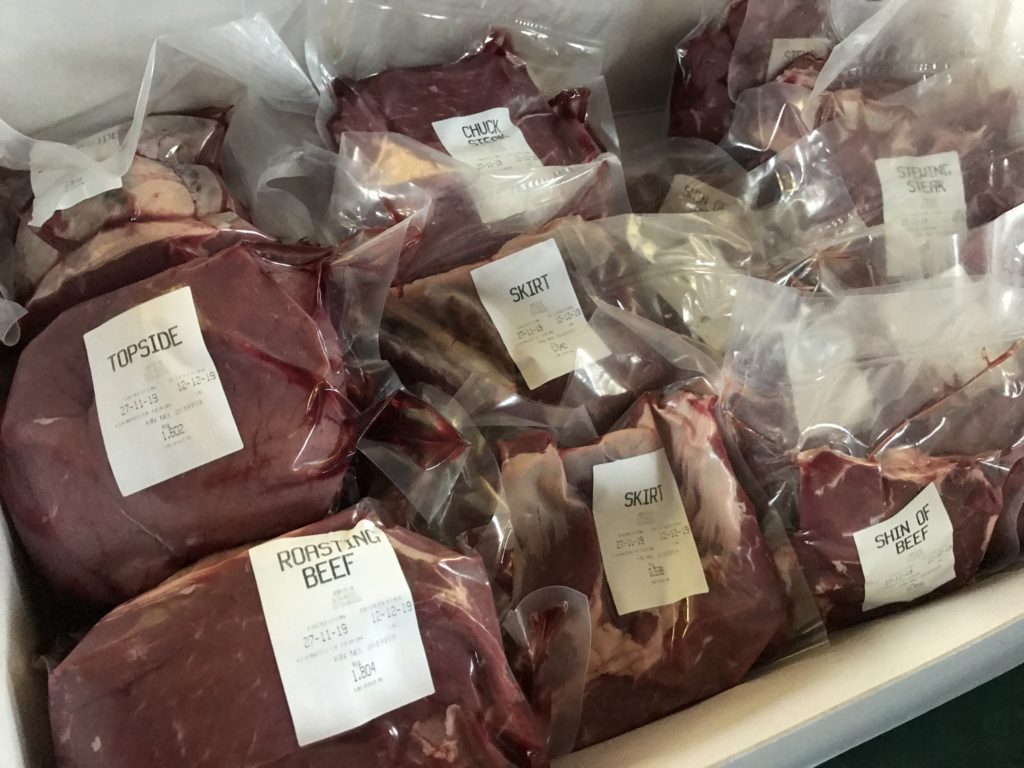 These cattle have been slow reared on a natural diet of grass and heathland plants. Red Devon beef fed in this way has excellent texture, flavour and tenderness. It also contains healthy Omega-3 fatty acids which are an essential component of a healthy diet. Red Devons naturally lay down intra-muscular fat which produces wonderful marbled beef, keeping the meat moist while cooking.
They are butchered at a local well respected abattoir to keep the food miles low and the transport stress free. The meat is hung for 28 days to make the most of this fantastic quality product.
To give you the best value meat will be available in boxes weighing approx. 16kg. In a box, you can expect to get rump, fillet and sirloin steaks; topside and silverside roasting joints; stewing beef; brisket; shin and mince. All meat comes vacuum packed with appropriate weights and dates on the labels.
Priced at £12 per kilogram, meat will be available from the end of November 2021 and should be ordered in advance. Perfect for sharing at Christmas or stocking up the freezer.
This beef project is running in partnership with the Walkers at Stantyway farm www.stantyway.com