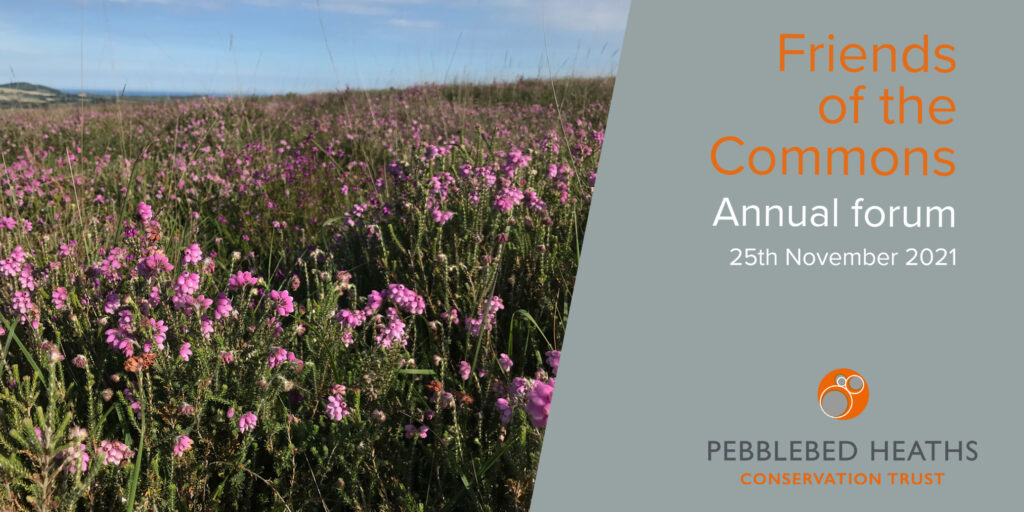 Join the Pebblebed Heaths Conservation Trust team and partners for presentations and interactive elements including a summary of the busy year on the Pebblebed Heaths National Nature Reserve and Otter Estuary.
In 2021 we celebrated the declaration of the Pebbledbed Heaths as a National Nature Reserve. Find out what this means and what comes next, with your chance to ask questions and tell us what your priorities are for the heaths.
2021 also saw the start of the practical works for the Lower Otter Restoration Project. Understand more about how the practical work to reconnect the river to its flood plain is progressing and how LORP fits in with the larger Promoting Adaptation to Changing Costs Project.
Several guest speakers have also been invited to give short presentations including a representatives from the Commando Training Centre, Lympstone and those with expertise in heathland wildlife.
Booking essential.
Friends of the Commons Annual Forum
Thursday 25 November, East Budleigh Village Hall
You are welcome to arrive from 6:40pm for refreshments, with the presentations starting at 7pm and expected to finish at 8:30pm.
If you are not a friend of the common please subscribe to receive our newsletter.